Description
One Can of Aaalterrr Ego! by Tree House -- Dec 2nd

AAALTERRR EGO (American IPA - 6.8% ABV) - AAAlterrr Ego is a rendition of Alter Ego that utilizes additional kettle and dry hops to amplify and intensify the flavor profile of Alter Ego! Further, we alter the base beer in many ways throughout the brewing process to accept the additional hop charges. The result here is one that is exceptionally fruity and delicious. Layers of tropical fruit, mango, and stone fruit are presented here with a freshness and purity that is genuinely unique and exciting to our palate! We are in love with this beer. Enjoy.
--
Mix and Match Any Items in My MBC Store!! [LINK TO STORE]
--
$14 TOTAL Shipping -- Up to 12 Cans!!
LARGER ORDERS WELCOME -- 24 cans is only $28 in Shipping Charges for zips anywhere in the lower 48!
Orders with a mix of bottles and cans are welcome too, with similarly reasonable shipping options!
--
BUY WITH CONFIDENCE -- And DON'T Overpay for shipping gimmicks. Items will be individually padded, wrapped in bubble, bagged, and double-boxed. These cans and bottles are packed SOLID, in NEW DOUBLE-WALL Cardboard. No old boxes. Nothing Flimsy. 100% SOLID
Shipped QUICKLY and with CARE.
--
REAL TIME TRACKING from THE BEST carrier will be linked to your Sale Invoice page and you will get your box quickly.
No need to message me any info... click, pay, ship, receive: Quick and Easy!!
Check my ratings!! Then Check My Listings!! [LINK TO STORE]
--
International Shipping Available--19 cans ship to most countries for $120-$145 (2-3 Day International Express Shipping w. real-time tracking)
Specifications
Shipping Locations (New Feature)

CONUS only, Ship other than USA, US Territories (Guam, Puerto Rico)

Canning or bottling date

dec

Item Vintage

2022
Payments & Returns
Payment Methods

Direct Payment (PayPal)

Returns Accepted

No
Postage & Shipping
Item Location

02110, Massachusetts, United States

Ships To

Worldwide
Postage Calculator
Select Country

Zip/Post Code

Quantity
Pick-ups

No pick-ups

Shipping Instructions

-
King Julius, This is Coconut and Whole Bean Vanilla.
29 days, 23h 55m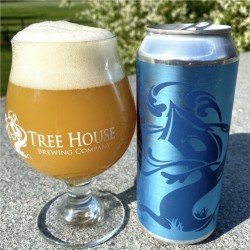 All Mosaic Ever Wanted To Become // Tree House Double
29 days, 23h 52m
Intensely Hopped DIPA w. Citra + Simcoe
29 days, 23h 46m
11.9% // Caco Nibs + Extra Coconut // Pure Barrel Aged Imperial Stout
29 days, 23h 43m