Description
One Can of Gggreennn! by Tree House -- Dec 7th

Gggreennn! is a unequivocal new favorite at Tree House. Over the years we have resisted the urge to brew GGGreennn as we have worked very hard to make Green the very best beer it can be with a carefully refined base beer and very large kettle and dry hop additions. It's easy to overdo it, but over time we have learned how to adjust our process brewing the base beer to successfully accommodate larger and larger hop additions without imparting off putting characteristics.
For GGGreennn we pushed those principles to the extreme. The result is a richly hop saturated beer featuring notes of pineapple, guava, dried jackfruit, tropical fruit and citrus. It carries a richness about it that is unique to classic Green, and yet never challenges or tires the palate. It is a pleasure to drink all the way through the glass. It is a beer we are proud to share with you, and hopefully it can serve to enhance a meaningful moment for you
--
Mix and Match Any Items in My MBC Store!! [LINK TO STORE]
--
$14 TOTAL Shipping -- Up to 12 Cans!!
LARGER ORDERS WELCOME -- 24 cans is only $28 in Shipping Charges for zips anywhere in the lower 48!
Orders with a mix of bottles and cans are welcome too, with similarly reasonable shipping options!
--
BUY WITH CONFIDENCE -- And DON'T Overpay for shipping gimmicks. Items will be individually padded, wrapped in bubble, bagged, and double-boxed. These cans and bottles are packed SOLID, in NEW DOUBLE-WALL Cardboard. No old boxes. Nothing Flimsy. 100% SOLID
Shipped QUICKLY and with CARE.
--
REAL TIME TRACKING from THE BEST carrier will be linked to your Sale Invoice page and you will get your box quickly.
No need to message me any info... click, pay, ship, receive: Quick and Easy!!
Check my ratings!! Then Check My Listings!! [LINK TO STORE]
--
International Shipping Available--19 cans ship to most countries for $120-$145 (2-3 Day International Express Shipping w. real-time tracking)
Specifications
Shipping Locations (New Feature)

CONUS only, International shipping to the USA, US Territories (Guam, Puerto Rico)

Canning or bottling date

dec

Item Vintage

2022
Payments & Returns
Payment Methods

Direct Payment (PayPal)

Returns Accepted

No
Postage & Shipping
Item Location

02110, Massachusetts, United States

Ships To

Worldwide
Postage Calculator
Select Country

Zip/Post Code

Quantity
Pick-ups

No pick-ups

Shipping Instructions

Trying to do our part.

Your box will be packed with sanitized hands, masked faces, and disinfected surfaces.

We thank you for your business during this crisis-circumstance, and we want you to rest assured that we will do what we can on our end to keep you safe, and stem the spread of this pandemic.

Cheers!

INTERNATIONAL ORDERS -- 8 cans fit in a medium box. So it is best to get 8 to fill it up!! Other quantities are available for international shipment.
King Julius, This is Coconut and Whole Bean Vanilla.
29 days, 23h 40m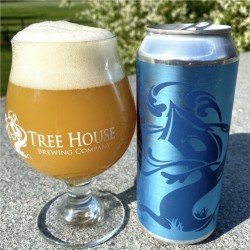 All Mosaic Ever Wanted To Become // Tree House Double
29 days, 23h 37m
Intensely Hopped DIPA w. Citra + Simcoe
29 days, 23h 31m
11.9% // Caco Nibs + Extra Coconut // Pure Barrel Aged Imperial Stout
29 days, 23h 29m